Amplify referrals and save on recruiting
Free Strategic Plan for Employee Referrals
Exclusive, limited time offer of a 30 minute consultation and strategic plan on how you can use Locorum to reduce recruiting fees.
$550 value available for the first 50 registrants only.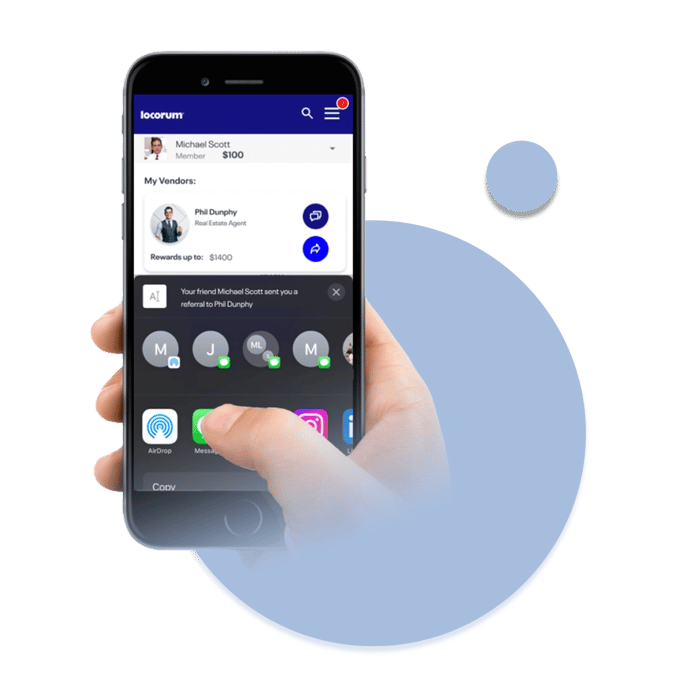 How much does it cost?
Locorum plans are business-specific so it's best to connect with our team to determine the plan that is right for your business. Our starting plans range from $133/month up to $500/month billed annually.
How much time will this take me?
Setup to launch = 1.5-2 hours
Locorum will assist you setting your budget and program parameters.
Once your program is live, our team will work with you on a marketing strategy that is tailored your business based on our experience with over 300 companies. You will spend approximately 1 hour launching marketing to engage your employee base.
After the program is launched, we will let it run and check in with you frequently to monitor success and make changes to strategy as required.
Does Locorum share my database?
Locorum will never share your database of employees with anyone. Client information is securely managed and secured to individual user accounts. Your clients will never been seen or shared with other businesses using the platform.
How long has Locorum been around?
Locorum was founded in 2019 as a marketing company and over the past three years has evolved into a leading edge software solution and marketing suite.
* based on the average salary in the US of $74,738, an average recruiting cost of 20% and a recommended Locorum budget of $1,000.
Get started on employee referrals today